Zurich – August 4
The cantonal day of 4 August 2019 has the slogan "Zürich schampar joli – Zürich simply beautiful".
In collaboration with our main partners, corporations and winegrowers, we are preparing and will implement a multicultural programme. In addition to a special train for the official delegation and more than 800 participants from the canton, we are planning a procession, several concerts and dance shows, artistic projections and a digital quiz. With this varied programme, which takes into account both tradition and customs as well as the present and modernity, the canton wishes to build bridges. For the programming, we rely on strong partners: the guilds will especially mark the big procession with their colourful costumes and music. A varied programme will play out on the stages. The Zurich wine association will be travelling with many winegrowers and will present our wine culture.
More information: www.sk.zh.ch/kantonstagzuerich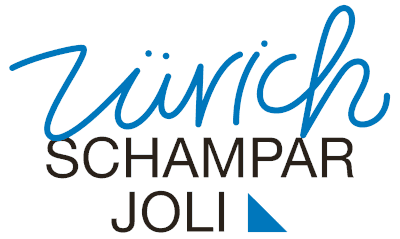 Five highlights
The procession: With more than 800 participants, most of them members of the various guilds, the procession will offer a colourful show along the lake promenade from 5 p.m. and will infuse Vevey with the "Sechseläuten" spirit. The costumed guild members will be accompanied by Zurich winegrowers, various musical ensembles and artists who will enhance their performances.
Zurich dance: Nearly 20,000 spectators in three days: ZURICH DANSE is one of the most popular dance events in Zurich, with the aim of increasing the visibility of this art form in the public space. On the occasion of the Zurich winegrowers' day, the ZURICH DANSE festival will offer a representative excerpt from its 2019 programme. Short performances will alternate with participatory formats such as introductory courses, which are very popular in Zurich.
Sebass: Feelings, emotion, intoxication and adrenaline are the essence of SEBASS's sound. These six young men from Winterthur have been the ambassadors of quality Balkan and gipsy music for years. This group combines pleasure and world music of the highest level. We just want to listen to them again and again, especially at the Fête des Vignerons.
#guerillaclassics: #guerillaclassics brings classical music out of concert halls and into people's lives – whether it's at a mountain wrestling event or a raft on the lake. It will participate in the Fête des Vignerons as part of #guerillaclassics – at sunrise on the shores of Lake Geneva or in the courtyards of Vevey.
m4music – a meeting of the Swiss music scene: in offering an original programme on the "Village du Monde" stage, the Migros Culture Percentage pop festival not only presents promising pop musicians from all over Switzerland, it also represents the canton of Zurich.