Tickets are on sale
CATEGORIES OF PROPOSED PLACES
There are five ticket categories, with prices ranging from CHF 79 to CHF 299.

A Premium ticket that includes VIP reception, quick access to your places with a dedicated entrance in the arena, a complimentary official programme and the "Livre du spectacle" is also available for CHF 359.
Questions / Answers about tickets
Fête des Vignerons 2019 Termes and Conditions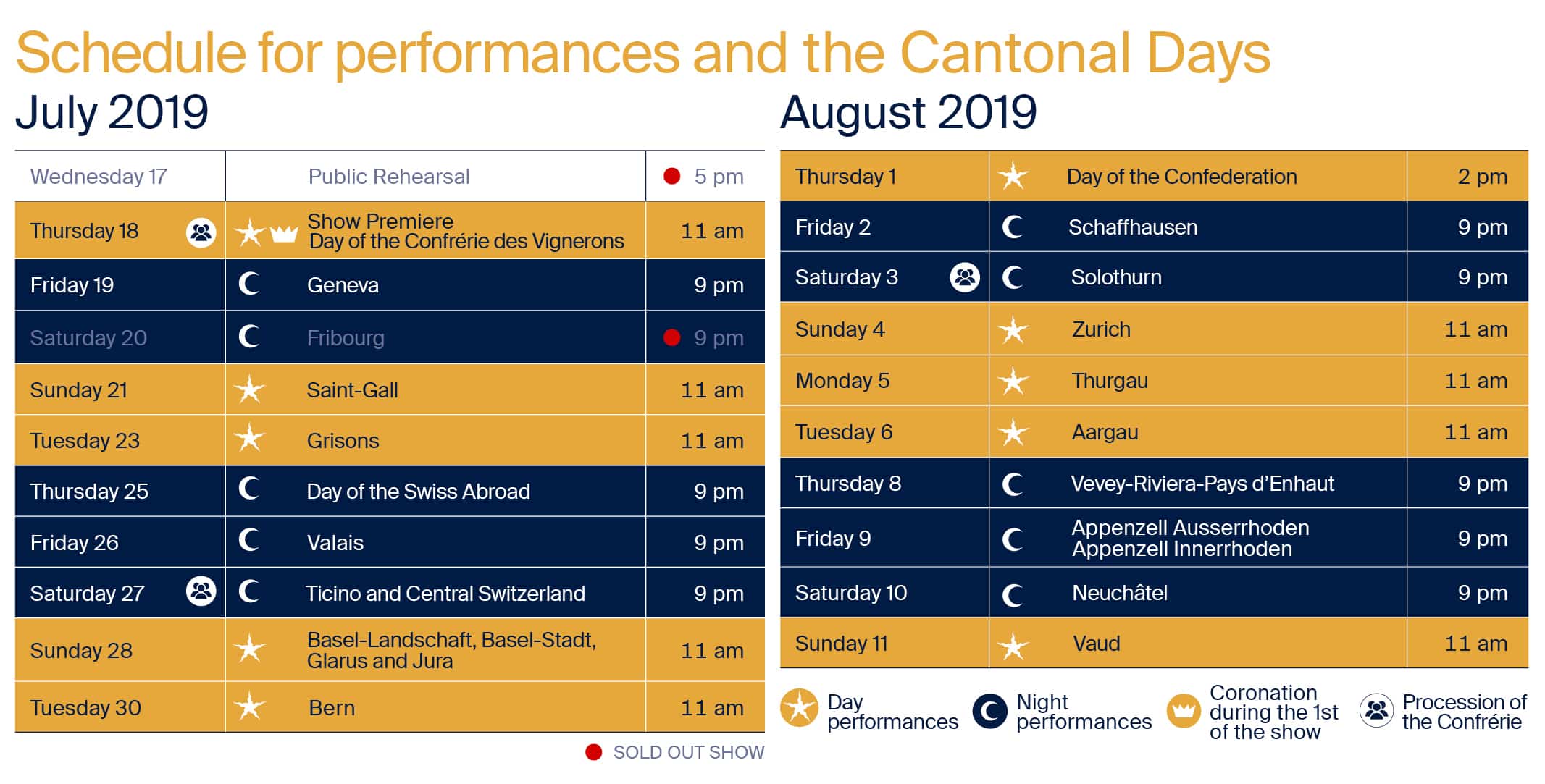 CATEGORY PLAN IN THE ARENA (CLICK TO ENLARGE)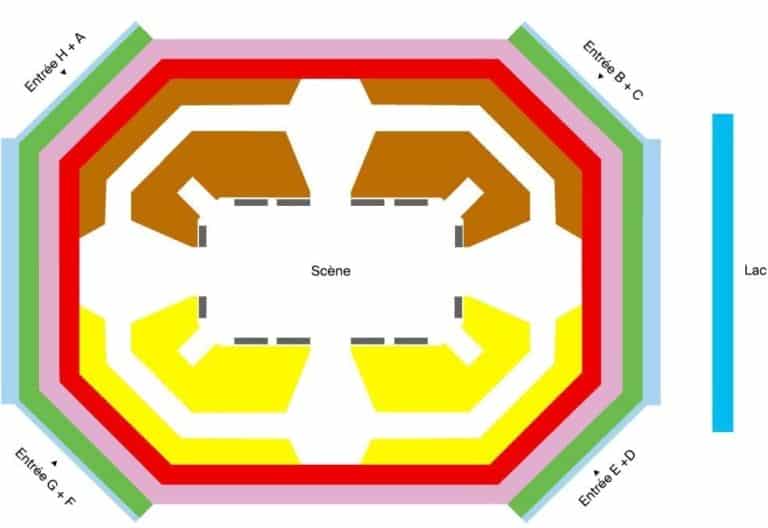 INFORMATION ON THE PURCHASE OF TICKETS
Our tickets can be purchased online (www.starticket.ch), over the CallCenter 0900 325 325 (CHF 1.19/min) and at all Starticket points of sale (mainly Coop City, La Poste, Manor), at the Grenette, Vevey, from Monday to Friday, 09:00 – 12:00 / 13:30 – 17:00 (closed on Tuesday morning).
Individual ticket sales is limited to 20 per person.
A total of 19,500 tickets are available for each show. To prevent black-market sales, tickets will be available for purchase at the arena right before each show.
Tickets cannot be exchanged or refunded. If a show is postponed, the tickets will be valid for the replacement show. Only the public rehearse wont have a replacement performance.